Sitting at my desk after a the last few weeks of event planning seems an almost surreal experience. Yesterday's Launch Event went so well and currently everyone on the team is breathing a (deep) sigh of relief. I can almost hear Jonathan van Ness screaming KWEEEEEEN at the television following a successful makeover (the Launch Event really did have a full Queer Eye-style overhaul).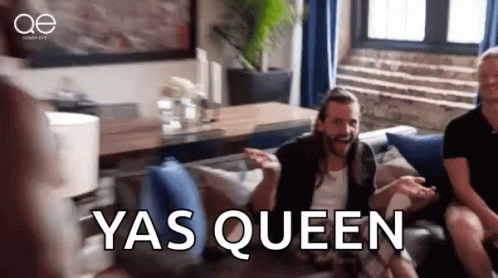 *
This year's Launch Event attracted over 25 institutions from around Scotland to come and find out about our Student Mental Health Agreement project! Amazing. As well as this, over 5 new institutions came along that have never taken part in the project before! We were completely overwhelmed by this news. It's so great to see institutions taking the initiative to improve student mental health.
So, what was so different about the Launch Event this year?
Henny, let me tell you.
This year the event was focused on you and your experience. (We're channelling Karamo here). We decided to split everyone into mixed groups from the outset so that everyone would get the opportunity to meet new people and form meaningful links. Before the event had even begun everyone was bonding and getting to know each other and AH! I felt like a proud mother. Last year we had one networking activity but that didn't leave much scope for you to really get to know or potentially remember those who attended. This year hopefully our attendees now feel part of a wonderful network of individuals taking the initiative to support student mental health. Isn't it beautiful?
We held an exhibition!
We were so impressed by the work done by our 2018/19 cohort that we had to display some of the work! We created a little display featuring the work of some institutions that took part. It was really popular and great to showcase your angles gurl.
A Q&A Panel!
One bit of feedback we often get is that those taking part in the project always find it useful to hear from those who've participated before. The panel featured four individuals from two institutions and was chaired by Reena. It was so useful to hear everyone's thoughts and give them the platform to speak openly and honestly about their experience.
Some brand new resources:
We went through our wardrobe and it was NOT glamorous. We've been working VERY hard to produce some exciting new resources that will help support those taking part in the project. More about this to come soon! As Tam would ask 'do you feel like you?' Yes we do.
We're so pleased with how our Launch Event turned out and we can't wait for the year ahead. The fab five would be ecstatic right now.
*
Some highlights from feedback:
'I feel more confident and have more focus'
'Helpful and informative'
'Learning from experiences and practice of others'